Welcome to our website. The Cook-Jones Counter has been developed by Father and Son team Tony and Phil Cook and went into production in 2015. These new counters are made in the UK in the South Wales town of Barry.
Phil has been running since 1980, the early years were Track and Cross Country and then moving more to the Road and Cross Country. He started Course Measuring with AUKCM in 2010. He then took on the role of Course Measurement Secretary for Wales in 2013, and in 2015 was accepted as an IAAF/AIMS Grade B measurer.
Tony was a runner in his younger days concentrating on Cross Country and the Steeple chase. Since leaving school he has worked in the world of Engineering and since 1976 has owned his own Machine shop specialising in precision turning and milling.
Please feel free to look through our website.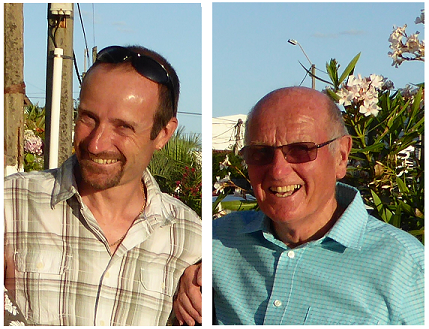 Phil Tony
1 piece model
2 piece model